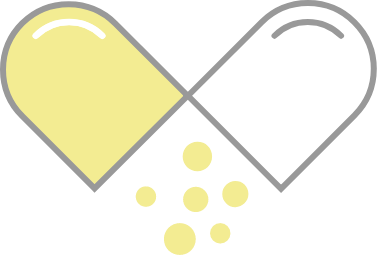 ---
---
Diagnosing and Treating Systemic Racism
For physicians, the words "I can't breathe" are a primal cry for help. As many physicians have left their comfort zones to care for patients with Covid-19–associated respiratory failure, the role of the medical profession in addressing this life-defining need has rarely been clearer. But as George Floyd's repeated cry of "I can't breathe" while he was being murdered by a Minneapolis police officer has resounded through the country, the physician's role has seemed less clear. Police brutality against black people, and the systemic racism of which it is but one lethal manifestation, is a festering public health crisis. Can the medical profession use the tools in its armamentarium to address this deep-rooted disease?
The Moral Determinants of Health
The source of what the philosopher Immanuel Kant called "the moral law within" may be mysterious, but its role in the social order is not. In any nation short of dictatorship some form of moral compact, implicit or explicit, should be the basis of a just society. Without a common sense of what is "right," groups fracture and the fragments wander. Science and knowledge can guide action; they do not cause action.
Comment by Dr. Barry Kerzin
Choices for the "New Normal"
The severe acute respiratory syndrome coronavirus 2 (SARS-CoV-2) has only 15 genes, compared with 30 000 in the human genome. But it is a stern teacher, indeed. Answers to the questions it has raised may reshape both health care and society as a whole.
Police Reform: Warrior to Guardian
George Floyd's Autopsy and the Structural Gaslighting of America
The weaponization of medical language emboldened white supremacy with the authority of the white coat. How will we stop it from happening again?
A discussion about how to reform policing
The message is clear: Policing in America is broken and must change. But how?
A discussion about how to reform policing.
Kareem Abdul Jabbar Interview (on Racism)
Kareem Abdul-Jabbar on George Floyd protests: Black Americans have been playing catch-up economically since the Civil War.
Poverty and debt driving young women to self-harm
Report says those from poorest backgrounds five times more likely to harm themselves.
It's Time for a New Kind of Electronic Health Record
The Covid-19 pandemic presents the U.S. health care system with a mind-boggling array of challenges. One of the most urgent is coping with a simultaneous glut and dearth of information.
Kadir Nelson's "Say Their Names"
A closeup examination of the artist's latest cover, in which the murder of George Floyd embodies the history of violence inflicted upon black people in America.
Civil Rights Law Protects Gay and Transgender Workers, Supreme Court Rules
The court said the language of the Civil Rights Act of 1964, which prohibits sex discrimination, applies to discrimination based on sexual orientation and gender identity.
Democrats announce climate road map focused on racial justice
The 'Climate Crisis Action Plan' calls for reaching a 100% clean, net-zero economy in the US no later than 2050