---
Our healthcare system is near breaking point. It needs healing. We envision health care professionals finding resilience in training compassion, mindfulness, and reducing burnout, depression, anger, and frustration. This resilience and new life will automatically be transmitted to patients. By 2030 we aim to transform medical education to incorporate curricula of self-compassion, compassion for others, mindfulness, and resilience as essential as anatomy, physiology, and pharmacology.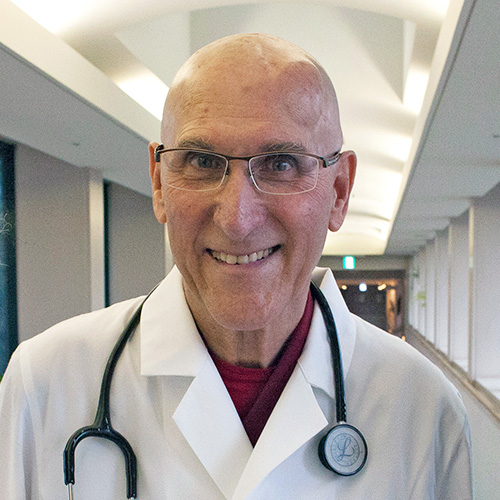 Physician, Teacher, Author, and Tibetan Buddhist monk





---
Affiliate Professor at University of Washington Tacoma
Former Assistant Professor of Medicine at University of Washington
Visiting Professor at Central Institute of Higher Tibetan Studies (India)
Adjunct Professor (from 7/2021 University of Pittsburgh
Adjunct Professor 2021/22 University of Hong Kong (HKU)
Honorary Professor University of Hong Kong (HKU)
Honorary Professor Mongolian National University of Medical Sciences
Fellow at Mind and Life Institute
Founder & President Altruism in Medicine Institute (AIMI)
Founder & Chairman Human Values Institute (HVI)



Barry Kerzin is a medical doctor, an Affiliate Prof at the Univ. of Washington Tacoma, an Affiliate Prof at the Univ. of Pittsburgh (pending), a Visiting Prof at Central University of Tibetan Studies in Varanasi, India, an Adjunct Prof at the University of Hong Kong (HKU), an Honorary Professor at the Mongolian National University of Medical Science, and a former Assist. Prof. of Medicine at the Univ. of Washington. Barry is a fellow at the Mind and Life Institute and consults for the Max Planck Institute in Leipzig on compassion training.
He is founder and president of the
Altruism in Medicine Institute
(AIMI) and founder and chairman of the
Human Values Institute
(HVI) in Japan.
For over 30 years, he has been providing free medical care to the poor up to the highest lamas, including HH Dalai Lama. Barry has completed many meditation retreats including a three-year retreat. His brain was studied at Princeton Univ. and the Univ. of Wisconsin, Madison, as a long-term meditator. He was ordained as a Buddhist monk synthesizing monk and doctor work through harmonizing mind and body, lecturing around the world in Japan, Hong Kong, Russia, Mongolia, India, Korea, Europe, and North America.
For HVI, Barry works in juvenile prisons in Japan and is developing well-being curriculum. He teaches compassion to doctors at St. Luke's hospital in Tokyo, and other hospitals and medical schools in Japan, e.g. Kyoto University, and leads meditation retreats at Mt. Fuji. He has been training Google Japan employees in mindfulness, resilience, and compassion. He has delivered 2 TEDx talks.
For AIMI, in June 2015, he presented a medical grand rounds lecture on compassion at Stanford Medical School, and
Stanford CCARE
- and in July lectured at Surgical Grand Rounds on the science behind meditation to the Ventura County Medicine Centre, as well as lectured at the Univ. of Washington. In Spring 2016, he lectured at Oxford and Cambridge Universities, and U.K. medical schools.
Barry was the keynote speaker for the White Coat Ceremony for new first year medical students at the University of Louisville School of Medicine, both in 2016 and again in 2018. In Fall 2016, he presented the plenary lecture to 800 Family Doctors at the Family Medicine Education Consortium in Pittsburgh, and in 2018 started training 18,000 nurses at the University of Pittsburgh Medical Center in Compassion, Mindfulness, and Resilience.
In 2018, he taught CME courses for UPMC doctors, and presented a Medical Grand Rounds at the University of Pittsburgh School of Medicine. For the last 5 years at Unilever Japan, he has held symposia on ethical leadership for Japanese HR leaders as well as similar programs at Google Japan, Mitsubishi Jisho, and others. In 2019, he presented Altruistic Artificial Intelligence at Deep Mind Google, U.K.
Ethical Leadership Corporate Training Programs
in ethical leadership, ethical professionalism, compassion, mindfulness, and resilience, working with the following companies:
Google
Deep Mind Google in London
Google in Singapore (2021)
Google California (2020-21)
Mitsubishi Jisho
Unilever Japan
Tsumura Traditional Medicines
University of Pittsburgh Medical Center training 18,000 nurses in compassion, resilience, and mindfulness
Bridgestone (in discussions)
Moeller Institute, Churchill College, Cambridge University Ethical Leadership at Suntory (2020-21)
Goldman Sachs (in discussions)
Publications:
No Fear No Death: The Transformative Power of Compassion
, and
Nāgārjuna's Wisdom: A Practitioner's Guide to the Middle Way
. Available in Japanese are
Tibetan Buddhist Prescription for Happiness
, and
Mind and Matter: Dialogue between Two Nobel Laureates
.
Barry has written many chapters for books and done many interviews for radio and TV, including documentaries on PBS New Medicine 2005; PBS Ethics and Religion 2015; and
PBS Newshour 2015
, as well as
PBS Newshour Under-told stories 2020
.
My Near-Death Experience Inspired Me
(Article on how a near-death experience inspired Dr. Kerzin to live a life of compassion).